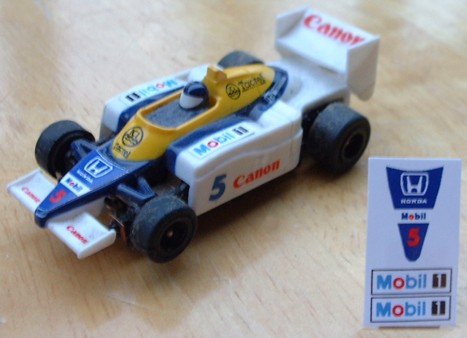 Canon Turbo F1 Sticker Sheet.
This is a car that I got out of Australia.
It appears that the paint scheme is the same as the US release with stickers added,
(The original sticker on the nose car was printed on clear paper but mine are reproduced on white paper).
---
---
Please send comments or suggestions to,
Wayne Lawton