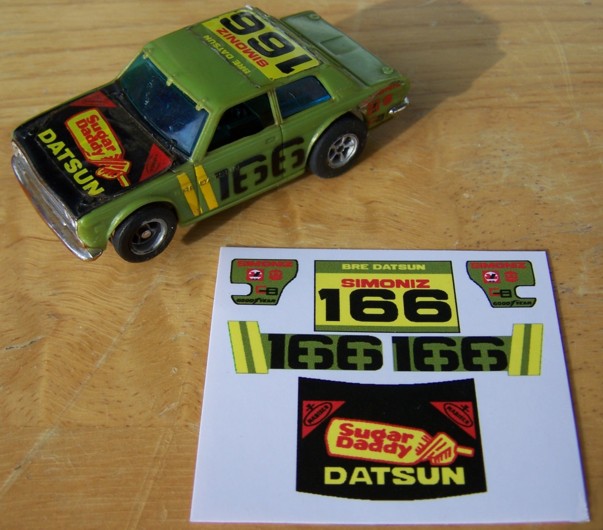 Sugar Daddy Datsun 510 Sticker Sheet.

I first printed these up on clear paper like the originals,
(Click on the picture to check it out)
and boy did they look great on the clear paper.
Unfortunately, my inkjet printer just does not put enough ink onto the clear paper,
so the green color of the car washed out
the color on the clear paper stickers when they were applied.

I then printed the stickers on white paper
and filled in the white with as close a green as I could get to the color of the car,
I made the side #166 and stripes so that you could take a yellow or some other datsun,
shoot it olive green and make your own to run around on the track,
or put up into the display case until you find a real one).
---
---
Please send comments or suggestions to,
Wayne Lawton