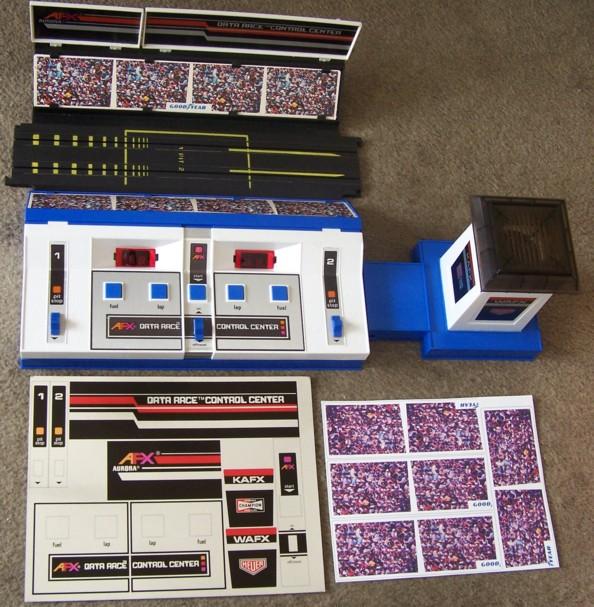 AFX Data Race Control Center Sticker Sheet.
The original stickers on the Data Race Control Center and the Sound Tower
were printed on a kind of brushed chrome paper.
These are printed on a shiny chrome paper.
Also, the crowd was too long for my printer,
so I split the crowd in half and you'll have to piece the two halfs back together.
The crowd is printed on adhesive backed photo quality paper
that you can stick onto a piece of cardboard so that is fits like the originals.
(For a few extra dollars, I can use your photos in the crowd scenes if you want to customize them).
---
---
Please send comments or suggestions to,
Wayne Lawton